Expert Mag Wheel Repairs & More
Don't drive around with a damaged mag when Manukau Auto & Tyre Centre offers expert mag wheel repairs.
At our onsite machine shop in South Auckland we will:
Repair and recondition alloys
Paint alloys any colour you want
Chemical strip alloys
Polish alloys
Want a Price Estimate?
Send photos of your damaged wheel by Email or Facebook Messenger
Mag Wheel Repairs FAQ's
Here are some of the more frequently asked questions we get about mag wheel repairs.
How much do mag wheel repairs cost?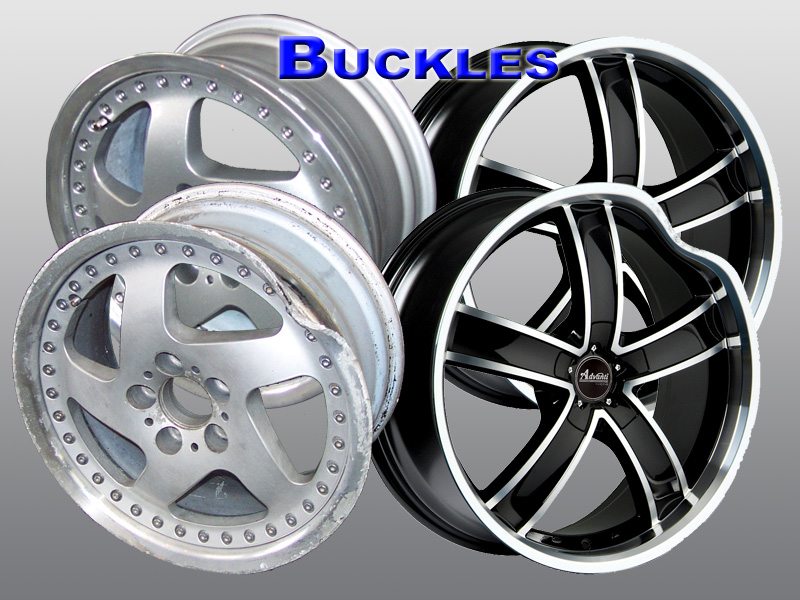 The cost of wheel repair depends on many factors: The type of wheel, the wheel finish etc. We need to see the damage before an accurate repair quote can be given. Depending on the severity of the repairs, costs can range from $100 to $300 per repair.
What factors affect repair cost?
Labour is the biggest factor and is dependent on:
Extent of damage to the wheel
Type, size and style of wheel
Number of wheels to be repaired at the same time
How long do repairs take?
Our normal turnaround time is a maximum of 5 working days. One of the great benefits of our service is that we can remove your damaged wheels and supply you with loan wheels. That way you aren't without a car while your mags are being repaired.
What do I need to do?
Bring us your damaged wheels for a no obligation quote.
What makes you different from other wheel repair companies?

We have more than 30 years of experience repairing wheels. Our commitment to quality workmanship and customer focus makes us the best people to see about your damaged wheels. We can provide an alternative single or set of wheels. This enables us to undertake all repairs on site, quickly and effectively.
Manukau Auto & Tyre Centre can also provide quality car repairs from qualified mechanics. We boast a fully equipped mechanical servicing workshop and a comprehensive range new and second-hand wheels and tyres.
Is your work guaranteed?
We will redo your wheel at no charge if you are not completely satisfied with the finished result. This guarantee does not cover damage to wheels occurring after we have repaired them resulting from events outside our control – eg, improper care, lack of maintenance, accidents, kerbing, stone chips, driver error, use of incorrect cleaners etc.
What can I do to look after my wheels?
Keep your wheels clean and never use acidic cleaners. Stay away from kerbs or other raised obstacles and potholes that could damage your wheels.
Where do I bring my wheels for repair?
Just bring your wheels (on or off the car) into Manukau Auto and Tyre centre at 32 LAMBIE DRIVE Manukau City. Stop by our Tyre Sales desk and one of our experienced team can quote a repair price for you!
Can you repair hard chrome?
In theory, yes, but in practice, we need to see the wheels to provide the best option.
Can you change the colour?
Yes, we can change the colour of your wheels to one of your choosing.
Will I need to rebalance my wheels?
Yes, we usually include this in the quoted price
Do you repair wheels on utes and four wheel drives?
Yes. We repair all alloy and mag wheels for all makes and models of vehicle.
Are you fully insured?
Yes. We have specialist insurance for motor trades and public indemnity insurance.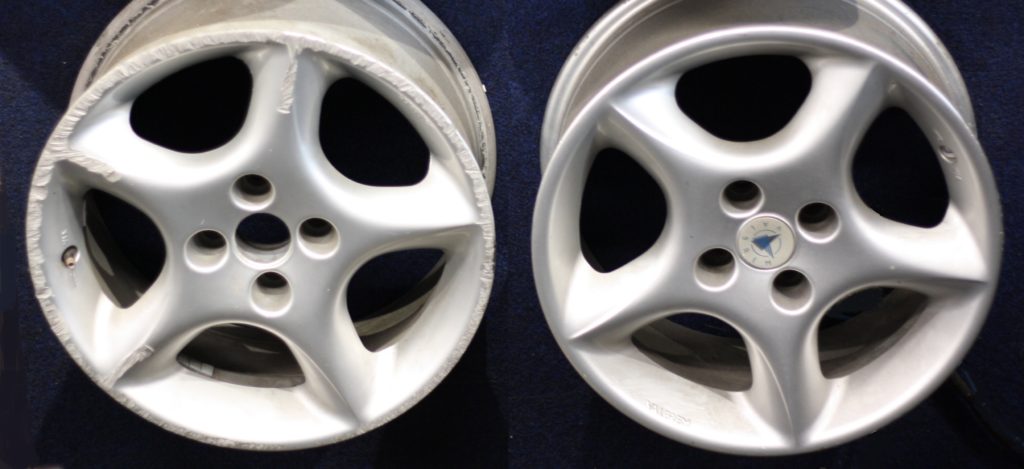 ---
Need your mag wheels repaired? Contact Manukau Auto & Tyre Centre in South Auckland today.